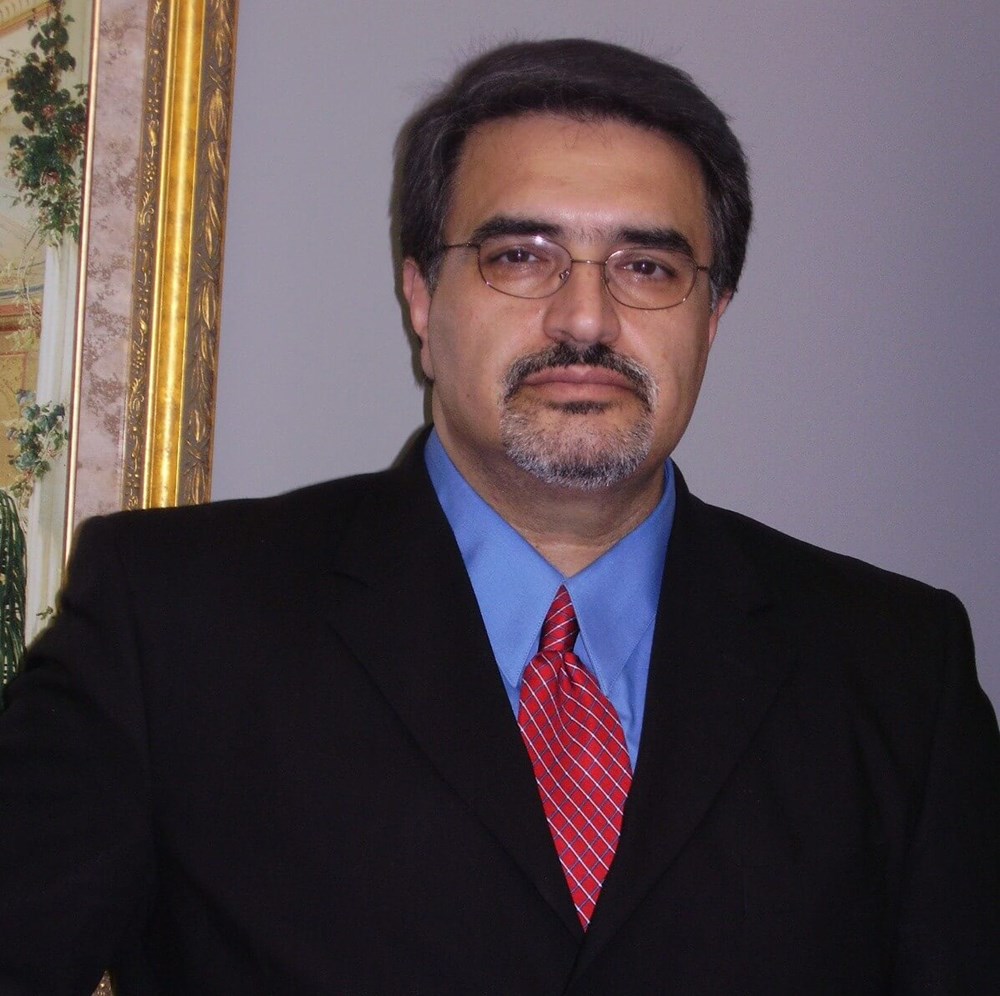 Dr. Fara Movagharnia is a board-certified plastic and reconstructive surgeon with over 25 years of experience at his private practice in Atlanta, GA. Dr. Movagharnia proudly serves his community by offering top-of-the-line results in the areas of face and body rejuvenation, providing natural appearances and stunning transformations at the Center for Cosmetic & Reconstructive Surgery.
Dr. Movagharnia places an emphasis on providing personalized, one-on-one care, walking with his patients each step of the way and making himself available both before and after the procedure. He believes that no treatment is too small and that every case deserves his utmost attention and precision.
Dr. Fara Movagharnia has decades of experience in cosmetic procedures of the face and body, providing many surgical and nonsurgical options for both men and women. Some of his top procedures performed at his practice include breast augmentations, lifts, male and female reductions, as well as liposuction, tummy tucks, and the Brazilian butt lift. He was also on the forefront of vaginal tightening surgery over 20 years ago, making great advances and inventing his own techniques that he now has refined and perfected. Dr. Movagharnia is the only plastic surgeon who offers penile enhancement procedures in the Atlanta, GA area, and also lends a unique set of skills when performing transgender body and facial procedures for both male and female transitions.
In addition to cosmetic surgeries for the body, Dr. Movagharnia also performs a wide variety of aesthetic treatments for the face. Popular options at his practice include the facelift, rhinoplasty, chin augmentation, and blepharoplasty as well as nonsurgical skin treatments such as BOTOX and Juvéderm.
Dr. Movagharnia attended Kennesaw State University and Georgia State University where he received his Bachelor of Science in biology and psychology with honors. He then obtained his osteopathic medical degree from the West Virginia School of Osteopathic Medicine, receiving the CIBA Collections Award for Outstanding Community Service. He completed a one-year internship in Atlanta and a full training in general surgery in Detroit, Michigan where he was awarded Resident of the Year. He was chief resident during both his general surgery and plastic and reconstructive fellowship. After finishing his general surgery training, Dr. Movagharnia spent two years in Philadelphia receiving training from some of the most renowned plastic reconstructive and cosmetic surgeons in the country — and in the most prestigious medical facilities such as the Thomas Jefferson Hospital, Philadelphia Hand Center, Hahnemann University, and Medical College of Pennsylvania. His post-plastic surgery training was in microvascular surgery at the iconic Cleveland Clinic Foundation in Cleveland, Ohio with Dr. Maria Siemionow, who is a pioneer in facial transplants.
After seven years of training, he started his practice in 1997 when he moved back to Atlanta and established the Center for Cosmetic & Reconstructive Surgery, PC (CCRS) in Tucker, Georgia. In 2008, he moved to his new location in the Atlanta/Marietta area.
Achievements & Affiliations
Dr. Movagharnia is proud to have accomplished the following achievements and held these prestigious positions in his field:
Fellow of the American College of Osteopathic Surgeons (FACOS)
Member of the American Osteopathic Association, AOA
Diplomate and board certification in cosmetic, plastic, and reconstructive surgery
Former chief of surgery and chief of staff at the WellStar Windy Hill Hospital
Clinical assistant professor of plastic & reconstructive surgery at PCOM, Georgia campus
Founder of Center for Cosmetic & Reconstructive Surgery
Founder of Center for Gender Reassignment Surgery
Consultant for Georgia Medical Care Foundation
Additionally, Dr. Movagharnia has participated as an expert on aesthetic surgery for the Neil Howe Radio Show, Business Authority.
Privileges
Reviews
"Bbl redo lipo - Amazing work I love my new body thank you"
Anonymous
Vitals
"I Absolutely love the Entire staff! Very professional, well equipped, and I'm about to do another procedure in March with him, bc he is that Awesome 👌 and accessible."
A.C.
Google
"I Absolutely love the Entire staff! Very professional, well equipped, and I'm about to do another procedure in March with him, bc he is that Awesome 👌 and accessible."
S.C.
Google
"Made me feel comfortable & boost in confidence from tummy tuck - He was a attentive and very caring for me. He made me feel comfortable and listened to my concerns. Him and his staff checked on periodically throughout recovery. He is a great plastic surgeonThanks for the boost in confidence ."
F.
RealSelf
"Love the results already, and we're barely one month post op - Recently got a breast augmentation and lipo with Dr. Fara and I must say he's great! I love the results already, and we're barely one month post op. Him and his staff are very friendly and helpful. He was in constant touch and followed up the day of and after the surgery. Definitely recommend!"
C.
RealSelf