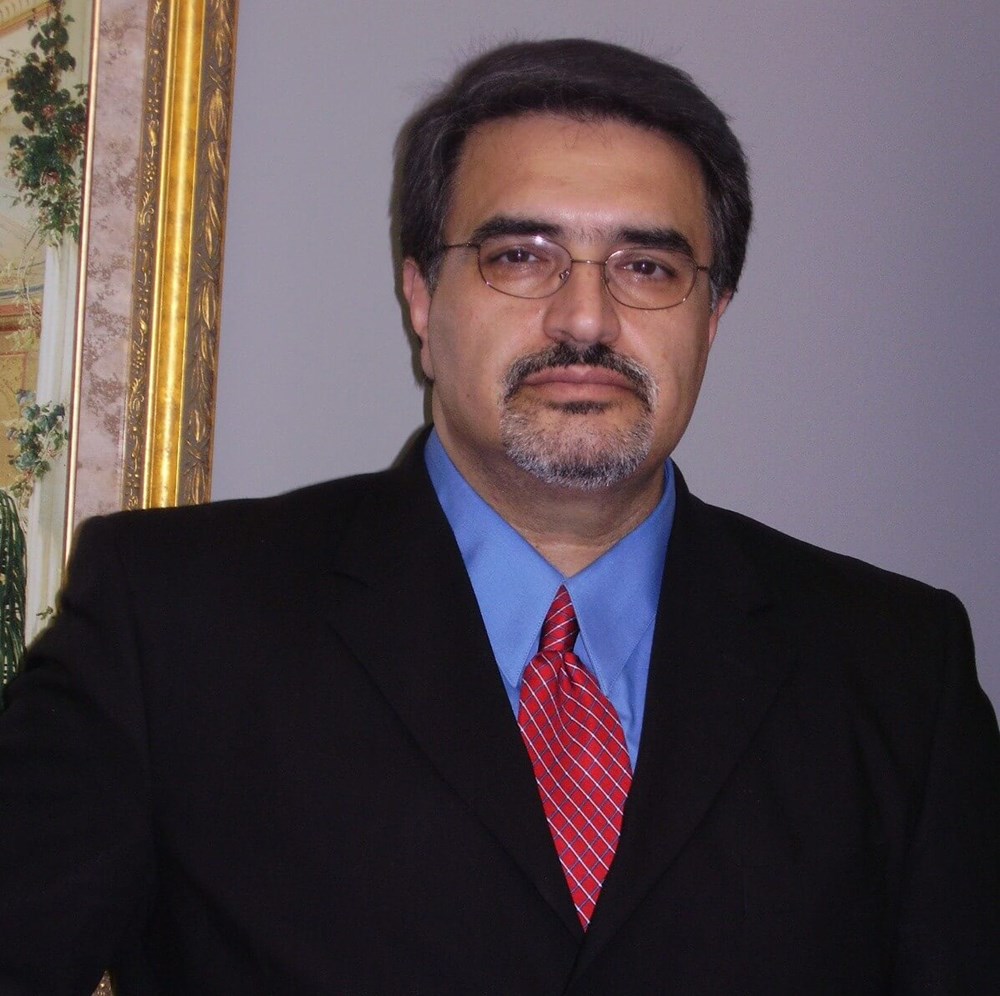 Dr. Fara Movagharnia is a board-certified plastic and reconstructive surgeon with over 21 years of experience at his private practice in Atlanta, GA. Dr. Movagharnia proudly serves his community by offering top-of-the-line results in the areas of face and body rejuvenation, providing natural appearances and stunning transformations at the Center for Cosmetic & Reconstructive Surgery.
Dr. Movagharnia places an emphasis on providing personalized, one-on-one care, walking with his patients each step of the way and making himself available both before and after the procedure. He believes that no treatment is too small and that every case deserves his utmost attention and precision.
Dr. Fara Movagharnia has decades of experience in cosmetic procedures of the face and body, providing many surgical and nonsurgical options for both men and women. Some of his top procedures performed at his practice include breast augmentations, lifts, male and female reductions, as well as liposuction, tummy tucks, and the Brazilian butt lift. He was also on the forefront of vaginal tightening surgery over 20 years ago, making great advances and inventing his own techniques that he now has refined and perfected. Dr. Movagharnia is the only plastic surgeon who offers penile enhancement procedures in the Atlanta, GA area, and also lends a unique set of skills when performing transgender body and facial procedures for both male and female transitions.
In addition to cosmetic surgeries for the body, Dr. Movagharnia also performs a wide variety of aesthetic treatments for the face. Popular options at his practice include the facelift, rhinoplasty, chin augmentation, and blepharoplasty as well as nonsurgical skin treatments such as BOTOX and Juvéderm.
Dr. Movagharnia attended Kennesaw State University and Georgia State University where he received his Bachelor of Science in biology and psychology with honors. He then obtained his osteopathic medical degree from the West Virginia School of Osteopathic Medicine, receiving the CIBA Collections Award for Outstanding Community Service. He completed a one-year internship in Atlanta and a full training in general surgery in Detroit, Michigan where he was awarded Resident of the Year. He was chief resident during both his general surgery and plastic and reconstructive fellowship. After finishing his general surgery training, Dr. Movagharnia spent two years in Philadelphia receiving training from some of the most renowned plastic reconstructive and cosmetic surgeons in the country — and in the most prestigious medical facilities such as the Thomas Jefferson Hospital, Philadelphia Hand Center, Hahnemann University, and Medical College of Pennsylvania. His post-plastic surgery training was in microvascular surgery at the iconic Cleveland Clinic Foundation in Cleveland, Ohio with Dr. Maria Siemionow, who is a pioneer in facial transplants.
After seven years of training, he started his practice in 1997 when he moved back to Atlanta and established the Center for Cosmetic & Reconstructive Surgery, PC (CCRS) in Tucker, Georgia. In 2008, he moved to his new location in the Atlanta/Marietta area.
Achievements & Affiliations
Dr. Movagharnia is proud to have accomplished the following achievements and held these prestigious positions in his field:
Fellow of the American College of Osteopathic Surgeons (FACOS)
Member of the American Osteopathic Association, AOA
Diplomate and board certification in cosmetic, plastic, and reconstructive surgery
Former chief of surgery and chief of staff at the WellStar Windy Hill Hospital
Clinical assistant professor of plastic & reconstructive surgery at PCOM, Georgia campus
Founder of Center for Cosmetic & Reconstructive Surgery
Founder of Center for Gender Reassignment Surgery
Consultant for Georgia Medical Care Foundation
Additionally, Dr. Movagharnia has participated as an expert on aesthetic surgery for the Neil Howe Radio Show, Business Authority.
Privileges
Reviews
"Bbl redo lipo - Amazing work I love my new body thank you"
Anonymous
Vitals
"The Right Choice - After considering an elective orchiectomy for several years, I started serious research on where to have it performed. I had my criteria as we all do, and the CCRS under Dr. Fara Movagahrnia seemed to meet them, so I gave them a call. The office manager, Judy, picked up and we had a friendly discussion of all my concerns. She understood my situation so I was not embarrassed asking about certain details. Judy provided a clear picture of the process, and after thinking it over, I called and scheduled the surgery. After complying with the pre-surgery requirements, I met with Dr. Fara the day before and we discussed my motivation and general health. Up to now all contact with the CCRS was very congenial and informative and I was ready for the procedure. Early the next day I arrived at the nearby out-patient surgery center, met Dr. Fara, got prepped and moved to surgery. I woke up a short time later, rested then dressed. Dr.Fara came to make sure all was OK...which it was, and offered to drive me back to my motel, which he did. All the while his friendly demeanor kept me very relaxed. The next day I was able to drive to his office for a final checkup and was given a warm greeting by the doctor and staff. I was told to call with any follow up questions of which I had a few that were quickly answered. Overall, my orchiectomy experience with Dr. Fara at the CCRS was efficient, friendly, and successful. I still contact the center from time to time and if passing through Atlanta will stop by to say hello. Why go anywhere else for your orchiectomy?"
T.
RealSelf
"Hands down the best doctor for plastic surgery. Office staff is amazing. Doctor is wonderful very insightful. Doctor bedside manner was 10/10. Surgery was a breeze for me, I was up walking same day. Doctor checked in three times daily communicating with my family. Any question I asked he responded in less than 5 minutes. I am In Love with my results, I had a breast lift and reduction. Pain was not bad for me at all, barely took pain meds. I am I love with this practice and staff. Please go see Doc for any plastic surgery needs in Atlanta area. Thank u again to you and your wonderful staff."
A.H.
Google
"I Absolutely love the Entire staff! Very professional, well equipped, and I'm about to do another procedure in March with him, bc he is that Awesome 👌 and accessible."
A.C.
Google
"I Absolutely love the Entire staff! Very professional, well equipped, and I'm about to do another procedure in March with him, bc he is that Awesome 👌 and accessible."
A.C.
Google