Correct the effects of aging with the Juvéderm family of injectable dermal fillers. From treating wrinkles and lines to creating lips that are plump and full, Juvéderm injectable treatments at the Center for Cosmetic & Reconstructive Surgery in Atlanta, GA provide attractive results that look natural. Juvéderm fillers may be performed with only one formula, multiple formulas, or along with other noninvasive procedures to achieve your desires and goals. Juvéderm treatments are formulated with synthetic HA (hyaluronic acid) that is meant to boost the body's natural levels of collagen and HA for healthy, supple skin. Talk to plastic surgeon Dr. Fara Movagharnia about refreshing your face without the expense and time of cosmetic surgery with the Juvéderm collection of injectable wrinkle fillers. We are proud to offer the following options at our office:
Juvéderm XC treats medium or deep lines throughout the face, such as nasolabial folds and other lines around the nose and mouth. The results on average are visible for around a year.
Juvéderm Ultra XC adds lift to the lower lip, upper lip, or the entire mouth while also reducing the look of fine lines in the lips. The improvements typically are visible for up to a year.
The best candidates for Juvéderm injectable wrinkle fillers are women and men who have facial wrinkles and lines they would like to improve. It may also be beneficial if you have age-related volume loss or naturally thin cheeks or lips. Juvéderm wrinkle filler injections at the Center for Cosmetic & Reconstructive Surgery are fantastic if you are looking to refresh the appearance of your face while avoiding the downtime and expense of a surgical procedure (like brow lifts, eyelid lifts, facelifts, or facial implants).
Reviews
"Bbl redo lipo - Amazing work I love my new body thank you"
- Anonymous /
Vitals /
Apr 17, 2019
"68 year old woman, overweight and tired of being miserable - I am a 68 year old woman, over weight and tired of being miserable. I had suffered with large breast since middle school; my breast just kept getting larger and my back and neck always hurt. I was in a car accident in 2011, broke my back, neck, collar bone, ripped Rotator cuff and concussion. I went through many surgeries plus procedures to help the swelling in my neck. Needless to say but I put on weight and my breasts were getting bigger and bigger. I made up my mind to have a breast reduction and help with the migraines and back/neck pain. Dr Fara is wonderful, he fully explained the procedure and what he can do for me. I am ecstatic over my results. I love my new breast and I do mean love! Very happy. Dr. Fara is kind and has a great bedside manner too. Called everyday after the surgery to make sure I was good. I listened to him before the surgery and started my high protein diet and I was doing exactly as he needed for me to be a success. Day of surgery, his staff and nurses were fantastic. I am 5 weeks out and I feel great, the itching is controllable, the incisions are healing nicely. I have itty-bitty titties now. Yeah, Dr. Fara, you are a rock star. I saw the pictures of before the surgery and I almost cried. Thank you, thank you, thank you Dr. Fara."
- S. /
RealSelf /
Mar 09, 2023
"Skills Are Unmatched !!!! The Best ! - 3 Breast Augmentations with Dr. Fara. I have changed sizes and now I am headed back again for the 4th surgery in 30yrs. I met Dr. Fara in my 20's and -I am now in my 50s. He is the absolute Best ! His skills are unmatched ! Thank You to his team! Ask for Judy !! She is always going above and beyond making things flow easily !!!"
- I. /
RealSelf /
Feb 28, 2023
"From my very first consultation, I knew that I was in the best hands - I just wanted to take this time out to express how overwhelmingly happy I am with my Tummy Tuck results. The process of finding Dr. Movagharnia Fara who is a BOARD CERTIFIED PLASTIC SURGEON with over 20 plus years of experience was very easy. I was referred to him by my best friend who has had a few procedures with Dr. Fara, and her resluts and overall experience were AMAZING! From my very first consultation, I knew that I was in the best hands. I expressed to Dr. Fara how unhappy I had been for years with the excess skin and fat on my stomach. He assessed my concerns and assured me that he would be able to give me a flatter tummy. He was very thorough with the details of the surgery and was able to answer every question and concerned that I had with very honest responses. I knew immediately after my consultation that this was the Dr. I wanted to move forward with. He gave me very precise instructions to prepare for my Tummytuck and 2 months later on November 21, 2022, my life changed forever. I am now 4 weeks post-op and I am so HAPPY with my results. I feel very blessed that I chose Dr. Fara and I look forward to the positive progression that I will have through out my healing process. Thank You Dr, FARA!!!! You are the ABSOLUTE BEST PLASTIC SURGEON EVER.......God Bless you, and your AMAZING STAFF, Mrs. JUDY and Mrs. FARA.Sincerely,Lynese Doukoure"
- A. /
RealSelf /
Dec 23, 2022
"Tummy tuck - The before and after care was excellent hands down - Dr Movagharnia : Is the best surgeon I have ever Had. I drove from Brunswick GA to Atlanta for my procedure and it was worth every mile! The before and after care was excellent hands down ! I needed him one evening and he texted me back at 2:00 am in the morning.! Because I was so far he had me to make videos and send them to him.I am so happy with my results.!!"
- I. /
RealSelf /
Oct 26, 2022
Previous
Next
Juvéderm treatments usually only last around 15 – 30 minutes, based on how many areas are being addressed. Your skin will be cleaned, then the injection sites will be selected and marked. To decrease discomfort throughout the procedure, Juvéderm formulas contain a local anesthetic (lidocaine). Following your procedure, you may continue your normal routine; however, strenuous activity such as exercise should be skipped for at least a day. You need to be cautious to not put your hands on your face immediately after your Juvéderm injections to prevent pushing the gel into unwanted areas.
You usually see a visible enhancement immediately following your Juvéderm injection, but you could also have light bruising or swelling in the injected areas of the face for around 7 – 10 days. The results of Juvéderm treatments typically can be seen for as long as a year; several patients notice that their improvements last over a year after 2 – 3 years of injections. Talk to Dr. Movagharnia about how soon to schedule your next injection session at the Center for Cosmetic & Reconstructive Surgery to sustain your results.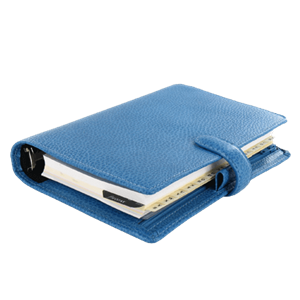 Youthfully Smooth and Full
To rejuvenate the youthful smoothness and contours of your complexion, make an appointment for Juvéderm dermal fillers at the Center for Cosmetic & Reconstructive Surgery in Atlanta, GA. Each of the three Juvéderm formulas is made to correct common signs of aging, so plastic surgeon Dr. Movagharnia will develop a plan to fit your needs and goals.
Related Procedures