About Breast Reduction Surgery
Excessively large breasts can create physical and social issues for women. Furthermore, extremely large breasts can lead to insecurity issues and overall embarrassment, as well as neck and back pain. Dr. Fara Movagharnia is a plastic surgeon in Atlanta, GA who has helped countless women regain their confidence and enjoy the life they want through a cosmetic breast reduction. This plastic surgery at the Center for Cosmetic & Reconstructive Surgery removes excess breast tissue and skin to re-contour the breasts to a more normal size. It also reconstructs the size of the areolas and nipples and moves them so they appear natural with the new breast shape. In most situations, a breast lift can be implemented to provide a more taut and healthier appearance.
If you suffer from large, heavy breasts that interfere with everyday life, a surgical breast reduction may be what you need to achieve the silhouette you want. Breast reduction is ideal for women who deal with stress and emotional anxiety or are not able to live a fulfilled and active life because of the heaviness of their breasts. If you also have consistent skin rashes or irritations (as well as back pain), breast reduction surgery can greatly diminish these medical conditions. It's crucial that patients are at a stable weight and choose a skillful surgeon like Dr. Movagharnia who listens to their concerns and goals and has the training to create a normal and natural appearance.
Breast Reduction Reviews
"Breast Reduction - Dr.Fara and his staff are amazing! I had a breast reduction a couple weeks ago and I love my results! Dr.Fara made me feel comfortable and confident throughout my entire journey. During my healing process he answered every question and concern I had at any time of the day. Dr.Fara truly is a very respectful talented and caring person."
- S. /
RealSelf /
Aug 15, 2017
"25 Year Old - Atlanta, GA - Since very young, when my breast did not really develop, I wanted a breast augmentation. Also, over time a tissue began to grow on my upper lip. Dr.Fara gave me the perfect augmentation and removed the scar tissue on my lip which allows me to confidently smile! Everyone involved in my procedure has been great."
- L. /
RealSelf /
Jun 17, 2016
"Mommy of 3. Atlanta, GA - With me having big boobs all my life 34DD at 120lbs was to much.now I'm a 34 B still a little swollen,after 1 week post op,but I love my results so far.Dr fara is very sweet and caring and he's the best.Having a breast reduction performed by him was a good decision.He made my visits comfortable.because I was very nervous"
- T. /
RealSelf /
Sep 25, 2015
"35, 4 Kids Post Gastric Bypass. 15 Year Wait, Finally on the Other Side of Phase I - Atlanta, GA - I had gastric bypass in June of 2004. Since my weightless (currently 152 lbs lost) had been researching tummy tuck and breast implants. Over the years I have had about 12 different consultations and finally picked Dr. Fara Morvagharnia at CCRS Atlanta. He is board certified and has a great bedside manner. His staff is also wonderful. At my first consultation I chose mentor silicone moderate classic at 600 and 650 cc. The second consultation/pre op I changed my size to 650 and 700 moderate plus, but after further consideration of how this might wear on my back (I have a herniated L5 that gives me great back pain) my final decision was 500 and 550 CC moderate plus. The day of surgery was perfect. Dr Fara took his time with me and was even making jokes with me and my husband. Surgery went well moderate pain as I chose a subgranular position mainly because I needed a faster recovery time as I have 4 kids that depend on me and my doctor said this would give me the greatest cleavage. I am day 2 post op and only have mild aching soreness. Next summer I hope to get my tummy tuck. Updated on 2 Jul 2016: capsular contracture 9 mos post op even though I told surgeon just weeks after surgery that rt side felt hard. Pain started on rt side shortly after surgery. Dr. ofc didn't file for extended wty on implants and gave no instr. on how I could do it -now I'll be out another $4500 for capsulectomy for correction."
- W. /
RealSelf /
Oct 16, 2015
"Love the results already, and we're barely one month post op - Recently got a breast augmentation and lipo with Dr. Fara and I must say he's great! I love the results already, and we're barely one month post op. Him and his staff are very friendly and helpful. He was in constant touch and followed up the day of and after the surgery. Definitely recommend!"
- C. /
RealSelf /
Jun 28, 2022
Previous
Next
Surgical breast reduction is an outpatient procedure and is conducted with the patient under general anesthesia. The time frame for the surgery depends on various factors, including the incision type, the general surgical technique, and, finally, the amount of tissue removal needed. The areola and nipple area repositioning is another factor. Typically, liposuction is used for tissue and fat reduction to reduce the breast size. At the time of the initial consult, all of these aspects are addressed with Dr. Movagharnia. The issue surrounding scarring is also carefully examined and talked through as it is likely to occur. However, modern techniques have led to a significant decrease in the visibility of scarring. Based on the difficulty of the size and overall reduction, either an inverted-T or a straight line (vertical) incision will be made. Breast fat and tissue will then be removed, and the surrounding skin and tissue will be pulled and lifted.
Once surgery has been completed, our patients will be monitored closely in our quiet recovery room and then sent home to begin the healing process. A thin tube for draining is usually inserted near the incision area to assist with bleeding. A compression bra will be worn for a few days that will increase blood circulation to the breasts during the immediate recovery. In a month or so, the breasts will naturally fall into position and the post-surgery effects will go away. Most of our patients at the Center for Cosmetic & Reconstructive Surgery say they don't feel as weighed down and they have more confidence. Following surgical breast reduction, you can enjoy the clothes you so desire and feel excited with your new figure. Keep in mind it is important to maintain a healthy body weight so the outcomes are not compromised.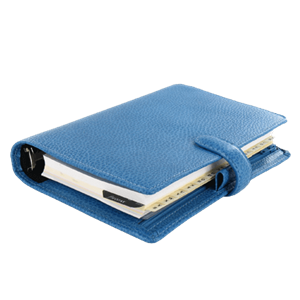 Plan Your Procedure
Average Cost

$10,000

-

$15,000

Recovery Time

4 - 6 Weeks

Average Procedure Time

4 - 6 Hours

Post-op Follow-up

4 Days, 2 Weeks, 3 Months
Contact Us
Smaller Breasts, Larger Life
Dr. Movagharnia has assisted so many women to allow them to regain their body, mind, and spirit and lead a more engaging life with cosmetic breast reduction. During the consultation at the Center for Cosmetic & Reconstructive Surgery, Dr. Movagharnia will talk through all of the steps to attain your aesthetic desires and develop a customized surgical plan to fit your goals. We welcome you to call our office in Atlanta, GA to discover more about this exceptional breast reduction procedure.
Related Procedures