About Breast Revision Surgery
Breast augmentation using implants is one of the most popular cosmetic procedures in the United States and, in most cases, creates beautiful and natural outcomes. Unfortunately, sometimes a patient can be dissatisfied with the appearance of her breasts and may require breast revision treatment. Keep in mind not all revision surgeries are because of doctor error. While few breast augmentations do end with a poor outcome, there are individuals who desire a larger or smaller implant, while some may have a problem and ask to have the implant corrected or removed altogether. Some women may require revision treatment for a specific condition. Atlanta, GA plastic surgeon Dr. Fara Movagharnia provides breast revision surgery after giving an in-depth assessment at the Center for Cosmetic & Reconstructive Surgery so that the correct outcome is achieved.
Reviews
"Bbl redo lipo - Amazing work I love my new body thank you"
- Anonymous /
Vitals /
Apr 17, 2019
"Love the results already, and we're barely one month post op - Recently got a breast augmentation and lipo with Dr. Fara and I must say he's great! I love the results already, and we're barely one month post op. Him and his staff are very friendly and helpful. He was in constant touch and followed up the day of and after the surgery. Definitely recommend!"
- C. /
RealSelf /
Jun 28, 2022
"Made me feel comfortable & boost in confidence from tummy tuck - He was a attentive and very caring for me. He made me feel comfortable and listened to my concerns. Him and his staff checked on periodically throughout recovery. He is a great plastic surgeonThanks for the boost in confidence ."
- F. /
RealSelf /
Jun 04, 2022
"I Absolutely love the Entire staff! Very professional, well equipped, and I'm about to do another procedure in March with him, bc he is that Awesome 👌 and accessible."
- S.C. /
Google /
Feb 26, 2022
"I Absolutely love the Entire staff! Very professional, well equipped, and I'm about to do another procedure in March with him, bc he is that Awesome 👌 and accessible."
- A.C. /
Google /
Feb 19, 2022
Previous
Next
Should you have any issues (either cosmetic or medical) after breast augmentation surgery, please make an appointment for a consultation with Dr. Movagharnia to talk about your goals and to create your unique surgical plan. Whether it's scar tissue, breast sag, ripples under the skin, or breast asymmetry, revision surgery can help repair the irregularity and create a more appealing and properly functioning outcome. This operation may also be appropriate if you would like to alter the implant style and size or address another aspect of your breasts.
Common Reasons for Revision
Secondary breast augmentation either removes an implant that is not functioning properly or is no longer desired. Breast revision surgery may also be performed to change implant size or go from silicone to saline (or vice versa). There are other common situations where a revision treatment is desired:
Although this represents a small percent of cases, breast implant rupture may occur. When a saline breast implant ruptures, the implant will deflate rather quickly. Because of this, a visible flattening will be noticeable. Meanwhile, if an implant made of silicone ruptures, it is only caught via an MRI. In either case, when a rupture occurs, a replacement treatment will be needed.
This is known as an area of hardening because of scarring, occurring when the smooth tissue that surrounds the breast implant becomes thick and hard. While breast implants do create some internal hardening, most individuals will never realize this. In some circumstances, the hardening tissue could change the implant placement, which could change its function and create an undesirable outcome. Scar removal surgery to eliminate scarring would be needed.
This condition occurs when the breast implants look out of balance. This may be due to an incorrect size implant, sagging on one side, or a different condition that can possibly cause asymmetry. An in-depth evaluation would need to take place to determine what is causing the asymmetry, then a revision surgery would be implemented to resolve the condition, and, finally, a new set of breast implants would be inserted to attain a proportionate appearance.
This is a problem that may happen if one or both implants bottom out or drop too low. Sometimes this is a positioning and placement error from the original breast augmentation surgery. To fix this, a different placement technique may be recommended. For some patients, tissue grafting will be needed, in addition to a surgically produced pocket to fit the new implant. For many patients, switching to a silicone breast implant will solve this issue.
This condition happens when breast implants are positioned too closely together. Most often, this is because the breast implant selected was the incorrect shape, size, and width. A secondary procedure will repair this issue by using an implant that is acceptable to your frame and looks balanced.
Rippling occurs when you see noticeable lines and ripples under the skin. This condition typically forms around the edge of the implant. Rippling is generally found in females who are relatively thin. Many times, this issue can be repaired by simply switching to a silicone breast implant.
Sometimes revision surgery is as straightforward as getting a larger or smaller sized breast implant. During the first surgery, you may have chosen to go too small or big. A different implant size can be placed to attain the desired appearance.
A secondary breast surgery is performed using general anesthesia. The overall recovery varies depending on the revision type. For example, if a different size is being inserted, a breast lift may work if less CCs are used to help tighten wrinkled or loose skin. Any type of revision that requires grafting or complex reconstruction will incur a longer recovery which may last up to 6 – 8 weeks. Many women will slowly start to see their surgical results once the bruising and swelling starts to disappear. The most important aspect following a repair or revision surgery is to achieve a result that is both natural and healthy looking.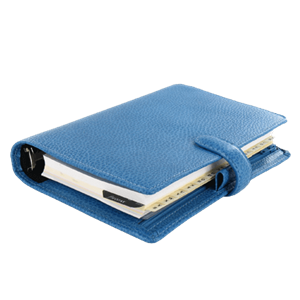 Plan Your Procedure
Average Cost

$5,500

-

$6,500

Recovery Time

4 - 6 Weeks

Average Procedure Time

2 - 2.5 Hours

Post-op Follow-up

2 Days, 2 Weeks, 2 Months
Contact Us
Breast implant revision surgery is a specialized procedure tailored to your individual problem by plastic surgeon Dr. Fara Movagharnia. If you're displeased with your breast augmentation results or want a different result, we invite you to contact our Atlanta, GA office to book your appointment at the Center for Cosmetic & Reconstructive Surgery. There are many factors to consider and Dr. Movagharnia will provide you with a full physical examination, create your revision recommendations, and discuss realistic goals and expectations.
Related Procedures