The scientific term gynecomastia is used for enlarged male breasts. This condition can create a feminine chest due to abnormally growing breast tissue. Many times, gynecomastia is related to an unknown hormonal issue. It can also be due to certain medications, steroids, obesity, or it can be hereditary. Males with this condition typically feel anxious and worried, especially in situations where the upper body and chest are seen, such as at the beach or pool or at the gym. Atlanta, GA plastic surgeon Dr. Fara Movagharnia performs male breast reduction surgery for men who suffer from gynecomastia. This surgical procedure does have a high success rate. It is considered one of the more common cosmetic procedures for men at the Center for Cosmetic & Reconstructive Surgery.
Male breast reduction surgery is reserved for men who have enlarged breasts that cannot be reduced through a healthy lifestyle or exercise and diet. If you feel anxiety or are bothered by the appearance of your chest (but physically healthy), you could possibly benefit from gynecomastia surgery by Dr. Movagharnia at the Center for Cosmetic & Reconstructive Surgery. Teenagers may also attain positive results from gynecomastia treatment; however, a secondary procedure may be warranted later as an adult if abnormal breast tissue continues to form. In your initial consultation with Dr. Movagharnia, treatment considerations will be given, including the possibility of undergoing surgery to correct the condition.
Reviews
"Bbl redo lipo - Amazing work I love my new body thank you"
- Anonymous /
Vitals /
Apr 17, 2019
"68 year old woman, overweight and tired of being miserable - I am a 68 year old woman, over weight and tired of being miserable. I had suffered with large breast since middle school; my breast just kept getting larger and my back and neck always hurt. I was in a car accident in 2011, broke my back, neck, collar bone, ripped Rotator cuff and concussion. I went through many surgeries plus procedures to help the swelling in my neck. Needless to say but I put on weight and my breasts were getting bigger and bigger. I made up my mind to have a breast reduction and help with the migraines and back/neck pain. Dr Fara is wonderful, he fully explained the procedure and what he can do for me. I am ecstatic over my results. I love my new breast and I do mean love! Very happy. Dr. Fara is kind and has a great bedside manner too. Called everyday after the surgery to make sure I was good. I listened to him before the surgery and started my high protein diet and I was doing exactly as he needed for me to be a success. Day of surgery, his staff and nurses were fantastic. I am 5 weeks out and I feel great, the itching is controllable, the incisions are healing nicely. I have itty-bitty titties now. Yeah, Dr. Fara, you are a rock star. I saw the pictures of before the surgery and I almost cried. Thank you, thank you, thank you Dr. Fara."
- S. /
RealSelf /
Mar 09, 2023
"Skills Are Unmatched !!!! The Best ! - 3 Breast Augmentations with Dr. Fara. I have changed sizes and now I am headed back again for the 4th surgery in 30yrs. I met Dr. Fara in my 20's and -I am now in my 50s. He is the absolute Best ! His skills are unmatched ! Thank You to his team! Ask for Judy !! She is always going above and beyond making things flow easily !!!"
- I. /
RealSelf /
Feb 28, 2023
"From my very first consultation, I knew that I was in the best hands - I just wanted to take this time out to express how overwhelmingly happy I am with my Tummy Tuck results. The process of finding Dr. Movagharnia Fara who is a BOARD CERTIFIED PLASTIC SURGEON with over 20 plus years of experience was very easy. I was referred to him by my best friend who has had a few procedures with Dr. Fara, and her resluts and overall experience were AMAZING! From my very first consultation, I knew that I was in the best hands. I expressed to Dr. Fara how unhappy I had been for years with the excess skin and fat on my stomach. He assessed my concerns and assured me that he would be able to give me a flatter tummy. He was very thorough with the details of the surgery and was able to answer every question and concerned that I had with very honest responses. I knew immediately after my consultation that this was the Dr. I wanted to move forward with. He gave me very precise instructions to prepare for my Tummytuck and 2 months later on November 21, 2022, my life changed forever. I am now 4 weeks post-op and I am so HAPPY with my results. I feel very blessed that I chose Dr. Fara and I look forward to the positive progression that I will have through out my healing process. Thank You Dr, FARA!!!! You are the ABSOLUTE BEST PLASTIC SURGEON EVER.......God Bless you, and your AMAZING STAFF, Mrs. JUDY and Mrs. FARA.Sincerely,Lynese Doukoure"
- A. /
RealSelf /
Dec 23, 2022
"Tummy tuck - The before and after care was excellent hands down - Dr Movagharnia : Is the best surgeon I have ever Had. I drove from Brunswick GA to Atlanta for my procedure and it was worth every mile! The before and after care was excellent hands down ! I needed him one evening and he texted me back at 2:00 am in the morning.! Because I was so far he had me to make videos and send them to him.I am so happy with my results.!!"
- I. /
RealSelf /
Oct 26, 2022
Previous
Next
Liposuction is often utilized during surgery for gynecomastia. With the patient safely under general anesthesia, liposuction reduces excess pockets of fat from the internal chest region. Afterward, any skin showing laxity will be removed to produce a more tightened look, and then the areola and nipple will be surgically reshaped and placed into a proper position. For most men, this method requires an incision close to where the glandular tissue collects. After the pockets of fat and excess skin have been removed, Dr. Movagharnia will pull and tighten the remaining skin.
Following your gynecomastia surgery, the chest will be secured with a compression bandage to help reduce bruising and swelling. For complex cases where a reconstructive method was used, a small tube for draining may be placed to help with fluid. The outcomes following male breast reduction surgery are almost immediately noticeable, and most men are extremely satisfied with the cosmetic enhancement. Any incisions made during treatment take several weeks to heal, and any scars left behind are barely seen. With your new, masculine-appearing chest, you may get permission from Dr. Movagharnia to engage in exercise and weight training, which will complement the end results.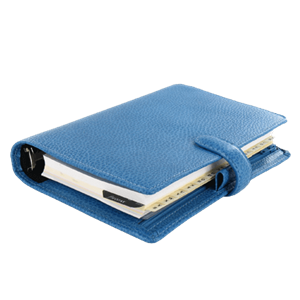 Plan Your Procedure
Average Cost

$4,600

-

$7,600

Recovery Time

2 - 3 Weeks

Average Procedure Time

1.5 - 2 Hours

Post-op Follow-up

2 Weeks, 3 Months, 6 Months
Contact Us
Restore your Masculine Chest
If you are frustrated with the side effects of male breast enlargement (gynecomastia), we invite you to get in touch with our office and schedule a private consult with Dr. Movagharnia to learn about our male breast reduction procedure at the Center for Cosmetic & Reconstructive Surgery. Once you've had treatment for male breast enlargement (gynecomastia), you won't have to keep hiding your chest when you go to the gym and beach. We have worked with many Atlanta, GA men and have enjoyed helping them reclaim their confidence.
Related Procedures