This web site was developed to make the standard male aware of an available procedure for those interested in achieving an alternative persona. Men often find that many of their regular work and recreational activities are disrupted or diminished by recurring thoughts of sexual activity or unwanted urges which cannot be satisfied during these activities. As a solution we have a procedure offered here called Orchiectomy, often referred to as Castration. This permanent surgical solution is achieved by removal of the testicles. The penis and scrotum are left intact. This is the most common procedure I perform at this time on standard males to provide them the lifestyle adjustment they want to control their sexual obsessions and in many cases just to allow them to have a more calm and stable way of life as an alternative male. Some standard males may seek temporary relief with medications to evaluate the benefits before Orchiectomy. While not appropriate for everyone, if you think Orchiectomy can help you achieve your desired objectives, we will be happy to discuss any goals or related questions you may have about the procedure, which is performed in a local hospital as an outpatient under general anesthesia. Patients can expect to return to regular activities in 1 or 2 weeks. Please also refer to our other website, http://www.srsatlanta.com.
While an Orchiectomy will provide the lifestyle changes listed above, there are possible side effects such as reduced muscles strength or acquiring some feminine physical traits such as body hair loss that can occur. However, each neutered male will have his unique experience. Orchiectomy stops most of the body's production of testosterone. A benefit of this is reduced risk of prostate cancer. Orchiectomy causes sudden hormone changes in the body and other possible side effects from those above are sterility, loss of sexual interest, erectile dysfunction, hot flashes, larger breasts, weight gain, and loss of bone mass.
An orchiectomy is performed by Dr. Fara Movagharnia, our Atlanta, GA plastic surgeon, in order to help transgender women transition more easily and fully from male to female. During this procedure, a bilateral castration is performed where both testicles are removed. This surgery can be beneficial in lowering testosterone levels that are responsible for facial/body hair growth and high sex drives that are associated with men. It can also help women achieve a more feminine-looking shape, as the lack of testosterone can cause more fat storage to take place in areas such as the hips and buttocks. An orchiectomy can be a good option for patients considering sex reassignment surgery at a later time or if they wish to only undergo castration. If you're interested in taking the next step, please contact the Center for Cosmetic & Reconstructive Surgery today to learn more about an orchiectomy.
Orchiectomy Reviews
"Oustanding Results -- MTF Procedure: BIlateral Orchiectomy - Atlanta, GA - You see and hear a lot of garbage on social media. I was reticent to even post anything because of this. I recently had a procedure done by Dr. Fara Movagharnia, and I couldn't let this go unnoticed. First and foremost, the sensitivity, compassion and sincere concern of Dr. Fara's staff (Dr. Fara as he is known) was so unbelievable. In this day and age, doctors are becoming more and more a chop-shop of premanufactured dreams or procedures, but to find a doctor who cares about the total wellbeing of a patient, who cares about the patient enough to call them and give them his personal cellphone and email, who checks up on the patient long after the surgery, and who sees the patient as someone who has come to him with problems that he or she never wanted and makes it his personal business and responsibility to heal not only the body but the mind of the patient is so rare. Dr. Fara made me not only feel so good about myself, but through his unbelievable skill has made me a totally different person. You need to experience the skill of his doctor. His attention to detail and going well above and beyond to ensure minimal scarring and the most positive result is more than applaudable. The techniques which this doctor uses, such as adding dermabond to the surgical site to assist in reducing the pressure or the pulling on the stitches of the surgical site (thus minimizing the scarring) and the addition of nitro-bid ointment that vasodilates the surgical area to promote perfusion (blood supply to the affected tissue) to enhance the healing process and promote the best results is a class act and is congruous with the highest standards of patient care and plastic surgery to ensure the most positive results. You wouldn't believe the result that I got from Dr. Fara. I am so grateful to him and his staff. I swear by is doctor and his skill is second to none. Don't go to any doctor who promises you the world. This doctor delivers the best result you could ever expect, and his staff will help you in any way they can and will always respect you as a human being. Judy is the office manager who takes her job personally. She will become your best friend and advocate. She is the most compassionate and sincere person you will ever meet. I have to tell you that the experience that I had could have been the most traumatic experience in my life, but it turned out to be the best memory I will ever have, and it was all because of Dr. Fara. The hospital, of which Dr. Fara is the Chief of Staff, was nothing short of phenomenal!It was clean, efficient, well equipped and organized. The staff was more than helpful and very compassionate and supportive. The whole experience was second to none I cannot give a higher recommendation to anyone. I am so grateful to Dr. Fara and all that he did for me. The choice is yours, but My father is a surgeon, and I have 4 degrees and am a licensed Paramedic in the State of Florida. If you want it done right, please consider this doctor. Thank you Doctor Fara for all you did. You are truly the greatest!!"
- T. /
RealSelf /
Jul 19, 2016
"The Right Choice - After considering an elective orchiectomy for several years, I started serious research on where to have it performed. I had my criteria as we all do, and the CCRS under Dr. Fara Movagahrnia seemed to meet them, so I gave them a call. The office manager, Judy, picked up and we had a friendly discussion of all my concerns. She understood my situation so I was not embarrassed asking about certain details. Judy provided a clear picture of the process, and after thinking it over, I called and scheduled the surgery. After complying with the pre-surgery requirements, I met with Dr. Fara the day before and we discussed my motivation and general health. Up to now all contact with the CCRS was very congenial and informative and I was ready for the procedure. Early the next day I arrived at the nearby out-patient surgery center, met Dr. Fara, got prepped and moved to surgery. I woke up a short time later, rested then dressed. Dr.Fara came to make sure all was OK...which it was, and offered to drive me back to my motel, which he did. All the while his friendly demeanor kept me very relaxed. The next day I was able to drive to his office for a final checkup and was given a warm greeting by the doctor and staff. I was told to call with any follow up questions of which I had a few that were quickly answered. Overall, my orchiectomy experience with Dr. Fara at the CCRS was efficient, friendly, and successful. I still contact the center from time to time and if passing through Atlanta will stop by to say hello. Why go anywhere else for your orchiectomy?"
- T. /
RealSelf /
Aug 12, 2020
Previous
Next
Simple Orchiectomy
During this procedure, the testicles are removed via a direct incision in the center of the scrotum. You will be placed under general anesthesia for this. Once the incisions are made, the testicles will both be extracted and then the tissue will be closed up. Finally, the scrotal cord is tied off using non-dissolvable sutures and then cut. The entire surgery typically lasts around 30 – 60 minutes and is performed on an outpatient basis.
Radical or Inguinal Orchiectomy
This technique differs from the simple orchiectomy in that the incisions are made in the lower abdomen on either side of the pubic bone. The testicles are then extracted up through the inguinal (groin) canal, and the scrotal cord is clamped off in two different places in order to prevent bleeding before being cut. A non-absorbable suture can be placed in the stump of the scrotal cord for use in future surgeries. This is generally a more popular option for transgender women who are wishing to undergo sex reassignment surgery at a later time, as the incision placement allows for less scar tissue to be present, making it easier to use this tissue for future vaginal construction. This procedure is an outpatient surgery that usually takes around 45 – 90 minutes.
After your orchiectomy, you can return home in a couple of hours. You will need to come back for a follow-up appointment the next day. Depending on which incision approach you have, your recovery time may vary. However, in general, you can expect to be able to resume some light activities within the first 3 – 4 days, with 2 – 8 weeks needed to achieve a full recovery. Dr. Movagharnia will go over any specific aftercare instructions and other necessary recommendations before sending you home.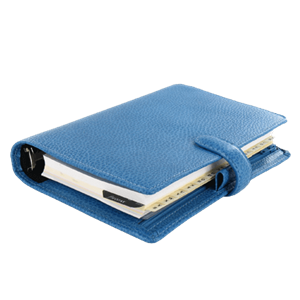 Plan Your Procedure
Average Cost

From

$5,000

Recovery Time

3 - 4 Weeks

Average Procedure Time

1 - 1.5 Hours

Post-op Follow-up

1 Day, 3 Months, 6 Months
Contact Us
A Safe & Effective Solution
If you're looking to take the next step in finalizing your male to female transformation, then an orchiectomy performed by our skilled plastic surgeon can help. This surgery can help reduce male attributes caused by testosterone production such as body and facial hair, masculine muscle tone, and high sex drive. It is also an effective gateway procedure for those who are wishing to undergo sex reassignment surgery in the future. Call the Center for Cosmetic & Reconstructive Surgery today for more information about an orchiectomy.
Related Procedures