Atlanta, GA plastic surgeon Dr. Fara Movagharnia offers a full spectrum of facial plastic surgery procedures. One of the most common surgeries at the Center for Cosmetic & Reconstructive Surgery is a facelift. This treatment focuses on precise areas of the face to correct loose skin and wrinkles and creates a smooth, more youthful appearance. Based upon your aesthetic goals, a facelift can focus on the areas around the eyes, the mid-face area and cheeks, and the bottom section (including the mouth, jowls, neck, and more) for an all-around younger look. The type of facelift used depends on your desired outcome, the health and condition of your skin, the degree of skin laxity, lifestyle, age, and other factors. Some individuals want a full facelift, while some may only need a mid-face lift. Dr. Movagharnia is an experienced surgeon who understands the anatomy and complex intricacies of a facelift procedure. The objective is to produce a natural appearance that's smooth and appealing.
Ideal candidates for facelift surgery are bothered by noticeable facial wrinkles and lines whether it be the face as a whole or a specific section, such as the mid-face and lower face. A facelift can target various sections depending on your unique signs of aging. It's also important to note that age doesn't always define the timing to have cosmetic facial surgery. There are countless unique concerns and reasons, and also numerous lift types depending on what needs to be addressed. The treatment chosen will be different for patients who are in their 30s versus those who are over 60. Skin laxity is one of the key components in the decision-making process. Patients should be physically healthy and be a non-smoker and also have expectations that are realistic.
Reviews
"Bbl redo lipo - Amazing work I love my new body thank you"
- Anonymous /
Vitals /
Apr 17, 2019
"68 year old woman, overweight and tired of being miserable - I am a 68 year old woman, over weight and tired of being miserable. I had suffered with large breast since middle school; my breast just kept getting larger and my back and neck always hurt. I was in a car accident in 2011, broke my back, neck, collar bone, ripped Rotator cuff and concussion. I went through many surgeries plus procedures to help the swelling in my neck. Needless to say but I put on weight and my breasts were getting bigger and bigger. I made up my mind to have a breast reduction and help with the migraines and back/neck pain. Dr Fara is wonderful, he fully explained the procedure and what he can do for me. I am ecstatic over my results. I love my new breast and I do mean love! Very happy. Dr. Fara is kind and has a great bedside manner too. Called everyday after the surgery to make sure I was good. I listened to him before the surgery and started my high protein diet and I was doing exactly as he needed for me to be a success. Day of surgery, his staff and nurses were fantastic. I am 5 weeks out and I feel great, the itching is controllable, the incisions are healing nicely. I have itty-bitty titties now. Yeah, Dr. Fara, you are a rock star. I saw the pictures of before the surgery and I almost cried. Thank you, thank you, thank you Dr. Fara."
- S. /
RealSelf /
Mar 09, 2023
"Skills Are Unmatched !!!! The Best ! - 3 Breast Augmentations with Dr. Fara. I have changed sizes and now I am headed back again for the 4th surgery in 30yrs. I met Dr. Fara in my 20's and -I am now in my 50s. He is the absolute Best ! His skills are unmatched ! Thank You to his team! Ask for Judy !! She is always going above and beyond making things flow easily !!!"
- I. /
RealSelf /
Feb 28, 2023
"From my very first consultation, I knew that I was in the best hands - I just wanted to take this time out to express how overwhelmingly happy I am with my Tummy Tuck results. The process of finding Dr. Movagharnia Fara who is a BOARD CERTIFIED PLASTIC SURGEON with over 20 plus years of experience was very easy. I was referred to him by my best friend who has had a few procedures with Dr. Fara, and her resluts and overall experience were AMAZING! From my very first consultation, I knew that I was in the best hands. I expressed to Dr. Fara how unhappy I had been for years with the excess skin and fat on my stomach. He assessed my concerns and assured me that he would be able to give me a flatter tummy. He was very thorough with the details of the surgery and was able to answer every question and concerned that I had with very honest responses. I knew immediately after my consultation that this was the Dr. I wanted to move forward with. He gave me very precise instructions to prepare for my Tummytuck and 2 months later on November 21, 2022, my life changed forever. I am now 4 weeks post-op and I am so HAPPY with my results. I feel very blessed that I chose Dr. Fara and I look forward to the positive progression that I will have through out my healing process. Thank You Dr, FARA!!!! You are the ABSOLUTE BEST PLASTIC SURGEON EVER.......God Bless you, and your AMAZING STAFF, Mrs. JUDY and Mrs. FARA.Sincerely,Lynese Doukoure"
- A. /
RealSelf /
Dec 23, 2022
"Tummy tuck - The before and after care was excellent hands down - Dr Movagharnia : Is the best surgeon I have ever Had. I drove from Brunswick GA to Atlanta for my procedure and it was worth every mile! The before and after care was excellent hands down ! I needed him one evening and he texted me back at 2:00 am in the morning.! Because I was so far he had me to make videos and send them to him.I am so happy with my results.!!"
- I. /
RealSelf /
Oct 26, 2022
Previous
Next
Regardless of your aesthetic concerns, there are numerous facelifts to consider. Some facelifts treat the upper area of the face, and others focus on the lower two-thirds. Moreover, some techniques are a bit more invasive than others. It's very common for some individuals to have a brow lift, or BOTOX and fillers to complement their outcomes. Some of the more known facelift techniques include:
Full Facelift
A common surgery for older adults, the full or "traditional" facelift usually puts an incision near the hairline, extending down to the temple region, stopping near the base of the ears. The deeper layer of facial muscles is delicately stretched and securely tightened to create a lifted appearance, which diminishes excessive wrinkles and sagging. A full facelift is used for patients who show signs of aggressive aging. During a full facelift, several procedures may be used, including an eyelid lift to address the eyes or neck reduction for the lower region.
Mid-Facelift
Incorporating a similar method to the mini facelift, the cheek lift (known as a mid-facelift) addresses the droopy features around the cheekbones as well as the upper jaw. The mid facelift works great for those who desire improvement to the middle to lower region of the face, which also includes the jowls.
Lower Facelift
A lower facelift corrects the neck region and chin and sometimes the jowls.
Mini Facelift
When undergoing a mini facelift, a tiny incision is placed near the ears to elevate the skin, which helps the mouth and jawline. This technique creates nice and subtle enhancements that look beautiful and natural.
No matter which facelift procedure you undergo, the primary goal is to produce a natural and appealing result. Facelift surgeries are completed while the patient is under general anesthesia. The duration of the procedure depends on how invasive the surgery is and also if other procedures were combined. Following your procedure, there will be bruising, swelling, possible drainage, slight to moderate pain, and soreness, which can be quelled by pain medication. The majority of patients feel and physically look better after about a month. You can expect a smoother and younger-looking facial appearance. Overall, the face will appear rejuvenated and fresh.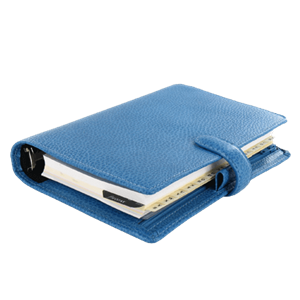 Plan Your Procedure
Average Cost

$10,000

-

$15,000

Recovery Time

4 - 6 Weeks

Average Procedure Time

4 - 6 Hours

Post-op Follow-up

3 Days, 2 Weeks, 2 Months
Contact Us
The Right Facelift for You
A facelift treatment can turn back the hands of time for your face and provide you a rejuvenated appearance. Thankfully, there are a wide variety of choices for surgery depending on your individual needs and goals. This procedure is meant to seamlessly and gracefully help take you through each decade looking natural. To hear more about this treatment, we welcome you to contact the Center for Cosmetic & Reconstructive Surgery in Atlanta, GA to schedule your consult with Dr. Movagharnia.
Related Procedures