After Weight Loss Surgery
Those who experience major weight loss are usually ecstatic, having moved past a big hurdle in life. In some cases, however, while their new shape represents a proud accomplishment, oftentimes they will face additional frustrations. This is because of the stretched out skin that remains on the body. Massive weight loss often leaves men and women with skin that cannot shrink to the new, slimmer figure. No matter where the skin deformity resides, skin removal surgery is necessary to reduce this issue. Dr. Fara Movagharnia, a board-certified plastic surgeon at the Center for Cosmetic & Reconstructive Surgery, performs skin removal surgery to his Atlanta, GA patients. This usually is a life-changing procedure and is also the last step in their personal transformation.
The best individuals for skin removal and tightening surgery are those who are dealing with loose skin due to losing a significant amount of weight. In most cases, this upset is seen early on as the body gets smaller. If weight loss has caused stretched skin, after weight loss surgery at the Center for Cosmetic & Reconstructive Surgery can reduce the skin issue and secure the remaining tissue for a tighter and healthier appearance. It's recommended that patients be near a healthy weight before having this procedure.
Reviews
"Bbl redo lipo - Amazing work I love my new body thank you"
- Anonymous /
Vitals /
Apr 17, 2019
"Hands down the best doctor for plastic surgery. Office staff is amazing. Doctor is wonderful very insightful. Doctor bedside manner was 10/10. Surgery was a breeze for me, I was up walking same day. Doctor checked in three times daily communicating with my family. Any question I asked he responded in less than 5 minutes. I am In Love with my results, I had a breast lift and reduction. Pain was not bad for me at all, barely took pain meds. I am I love with this practice and staff. Please go see Doc for any plastic surgery needs in Atlanta area. Thank u again to you and your wonderful staff."
- A.H. /
Google /
Aug 03, 2021
"The Right Choice - After considering an elective orchiectomy for several years, I started serious research on where to have it performed. I had my criteria as we all do, and the CCRS under Dr. Fara Movagahrnia seemed to meet them, so I gave them a call. The office manager, Judy, picked up and we had a friendly discussion of all my concerns. She understood my situation so I was not embarrassed asking about certain details. Judy provided a clear picture of the process, and after thinking it over, I called and scheduled the surgery. After complying with the pre-surgery requirements, I met with Dr. Fara the day before and we discussed my motivation and general health. Up to now all contact with the CCRS was very congenial and informative and I was ready for the procedure. Early the next day I arrived at the nearby out-patient surgery center, met Dr. Fara, got prepped and moved to surgery. I woke up a short time later, rested then dressed. Dr.Fara came to make sure all was OK...which it was, and offered to drive me back to my motel, which he did. All the while his friendly demeanor kept me very relaxed. The next day I was able to drive to his office for a final checkup and was given a warm greeting by the doctor and staff. I was told to call with any follow up questions of which I had a few that were quickly answered. Overall, my orchiectomy experience with Dr. Fara at the CCRS was efficient, friendly, and successful. I still contact the center from time to time and if passing through Atlanta will stop by to say hello. Why go anywhere else for your orchiectomy?"
- T. /
RealSelf /
Aug 12, 2020
"Absolutely in LOVE - Absolutely LOVE my new boobs. I had multiple consultations scheduled, but after meeting the Dr. and his staff, I knew he was the doctor for me. The office is very welcoming, and he is very knowledgeable at what he's doing. Booked my surgery the same day as my consultation and cancelled the others."
- P. /
RealSelf /
Aug 05, 2020
"Vagina Rejuvenatiom - I've been searching for a plastic to perform my vagina rejuvenation surgery. Realself website and customer service representative were helpful. Dr Fara Movagharnia explains the procedures for my vagina rejuvenation. So far everything is going great! I can't wait to follow up in 2 weeks. I can't sit up and drive for 2 weeks because I will tear stitches. I will keep everyone updated with my healing process. Dr Fara Movagharnia is the best! Dr Movagharnia calls and check up on me to see how I'm feeling! And I can't wait to surprise my husband! He don't know I had a vagina rejuvenation surgery!"
- C. /
RealSelf /
Mar 15, 2020
Previous
Next
After weight loss surgery is typically considered an invasive treatment. This surgery utilizes general anesthesia and lasts between 3 – 7 hours, varying based on the number of procedures being performed. For most patients, a hospital stay is necessary. Liposuction is often incorporated during the procedure to remove isolated fat pockets, followed by skin removal. Surgical skin removal does have the need for longer incisions than other cosmetic procedures, so scars will be a part of this treatment. During this procedure, every effort is made by Dr. Movagharnia to create the incisions as discreetly as possible. Dr. Movagharnia or a member of his team will give you in-depth scar treatment instructions for a healthy outcome.
When you are released from the hospital, you will need to schedule enough time to rest at home. Small tubes for draining may be inserted near the incision locations to help minimize swelling and drainage, and compression garments will be provided to limit swelling as well. For most patients, it takes about 2 – 4 weeks until you can begin resuming everyday activities, but, considering the complexity of the surgery, it may take longer. Dr. Movagharnia finds that most of his patients are recovered in around six months. After weight loss surgery can be a life changer for patients, with noticeable outcomes that are immediate. Once healed, you can wear clothing you were not able to wear and become active without excess skin getting in your way.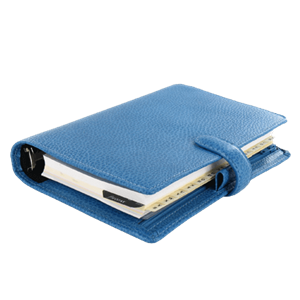 Losing weight is such a tremendous accomplishment and we are so happy for you if you finally met your weight loss goals! If sagging and wrinkly skin is a new frustration, Dr. Movagharnia invites you to learn more about your alternatives for after weight loss surgery. Contact the Center for Cosmetic & Reconstructive Surgery in Atlanta, GA today to schedule your consultation.
Related Procedures