After Weight Loss Surgery
Those who experience major weight loss are usually ecstatic, having moved past a big hurdle in life. In some cases, however, while their new shape represents a proud accomplishment, oftentimes they will face additional frustrations. This is because of the stretched out skin that remains on the body. Massive weight loss often leaves men and women with skin that cannot shrink to the new, slimmer figure. No matter where the skin deformity resides, skin removal surgery is necessary to reduce this issue. Dr. Fara Movagharnia, a board-certified plastic surgeon at the Center for Cosmetic & Reconstructive Surgery, performs skin removal surgery to his Atlanta, GA patients. This usually is a life-changing procedure and is also the last step in their personal transformation.
The best individuals for skin removal and tightening surgery are those who are dealing with loose skin due to losing a significant amount of weight. In most cases, this upset is seen early on as the body gets smaller. If weight loss has caused stretched skin, after weight loss surgery at the Center for Cosmetic & Reconstructive Surgery can reduce the skin issue and secure the remaining tissue for a tighter and healthier appearance. It's recommended that patients be near a healthy weight before having this procedure.
Reviews
"Bbl redo lipo - Amazing work I love my new body thank you"
- Anonymous /
Vitals /
Apr 17, 2019
"From my very first consultation, I knew that I was in the best hands - I just wanted to take this time out to express how overwhelmingly happy I am with my Tummy Tuck results. The process of finding Dr. Movagharnia Fara who is a BOARD CERTIFIED PLASTIC SURGEON with over 20 plus years of experience was very easy. I was referred to him by my best friend who has had a few procedures with Dr. Fara, and her resluts and overall experience were AMAZING! From my very first consultation, I knew that I was in the best hands. I expressed to Dr. Fara how unhappy I had been for years with the excess skin and fat on my stomach. He assessed my concerns and assured me that he would be able to give me a flatter tummy. He was very thorough with the details of the surgery and was able to answer every question and concerned that I had with very honest responses. I knew immediately after my consultation that this was the Dr. I wanted to move forward with. He gave me very precise instructions to prepare for my Tummytuck and 2 months later on November 21, 2022, my life changed forever. I am now 4 weeks post-op and I am so HAPPY with my results. I feel very blessed that I chose Dr. Fara and I look forward to the positive progression that I will have through out my healing process. Thank You Dr, FARA!!!! You are the ABSOLUTE BEST PLASTIC SURGEON EVER.......God Bless you, and your AMAZING STAFF, Mrs. JUDY and Mrs. FARA.Sincerely,Lynese Doukoure"
- A. /
RealSelf /
Dec 23, 2022
"Tummy tuck - The before and after care was excellent hands down - Dr Movagharnia : Is the best surgeon I have ever Had. I drove from Brunswick GA to Atlanta for my procedure and it was worth every mile! The before and after care was excellent hands down ! I needed him one evening and he texted me back at 2:00 am in the morning.! Because I was so far he had me to make videos and send them to him.I am so happy with my results.!!"
- I. /
RealSelf /
Oct 26, 2022
"Love the results already, and we're barely one month post op - Recently got a breast augmentation and lipo with Dr. Fara and I must say he's great! I love the results already, and we're barely one month post op. Him and his staff are very friendly and helpful. He was in constant touch and followed up the day of and after the surgery. Definitely recommend!"
- C. /
RealSelf /
Jun 28, 2022
"Made me feel comfortable & boost in confidence from tummy tuck - He was a attentive and very caring for me. He made me feel comfortable and listened to my concerns. Him and his staff checked on periodically throughout recovery. He is a great plastic surgeonThanks for the boost in confidence ."
- F. /
RealSelf /
Jun 04, 2022
Previous
Next
After weight loss surgery is typically considered an invasive treatment. This surgery utilizes general anesthesia and lasts between 3 – 7 hours, varying based on the number of procedures being performed. For most patients, a hospital stay is necessary. Liposuction is often incorporated during the procedure to remove isolated fat pockets, followed by skin removal. Surgical skin removal does have the need for longer incisions than other cosmetic procedures, so scars will be a part of this treatment. During this procedure, every effort is made by Dr. Movagharnia to create the incisions as discreetly as possible. Dr. Movagharnia or a member of his team will give you in-depth scar treatment instructions for a healthy outcome.
When you are released from the hospital, you will need to schedule enough time to rest at home. Small tubes for draining may be inserted near the incision locations to help minimize swelling and drainage, and compression garments will be provided to limit swelling as well. For most patients, it takes about 2 – 4 weeks until you can begin resuming everyday activities, but, considering the complexity of the surgery, it may take longer. Dr. Movagharnia finds that most of his patients are recovered in around six months. After weight loss surgery can be a life changer for patients, with noticeable outcomes that are immediate. Once healed, you can wear clothing you were not able to wear and become active without excess skin getting in your way.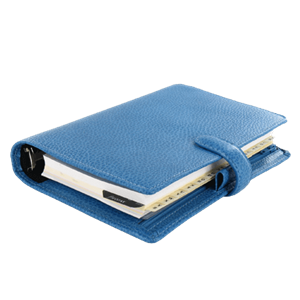 Losing weight is such a tremendous accomplishment and we are so happy for you if you finally met your weight loss goals! If sagging and wrinkly skin is a new frustration, Dr. Movagharnia invites you to learn more about your alternatives for after weight loss surgery. Contact the Center for Cosmetic & Reconstructive Surgery in Atlanta, GA today to schedule your consultation.
Related Procedures