About Brazilian Butt Lift
A surgery known as the Brazilian butt lift is notably one of the fastest growing plastic surgery procedures in the U.S. and continues to be in widespread demand among both women and men. This surgery allows individuals an effective way to get a shapelier and more defined buttocks without having to use an implant. Weight fluctuations and the aging process, in addition to hereditary characteristics, can be the cause of a flat rear end. In today's times, a fuller, shapelier rear end is wanted more than a flat behind. A Brazilian butt lift adds volume to the buttocks to create the right amount of shape. This is achieved through a careful and precise fat transfer process, which applies liposuction to remove fat from one area of your body and then injects it into your butt. It takes an artistic eye to perfect this procedure, and with years of advanced training and experience, Atlanta, GA plastic surgeon Dr. Fara Movagharnia can produce natural-looking, beautiful results at the Center for Cosmetic & Reconstructive Surgery.
The right candidates for the cosmetic enhancement known as a Brazilian butt lift will be assessed to ensure they are able to under go this surgery. The first consideration is to ensure there is plenty of fat in certain areas to liposuction for the removal, grafting, and transfer process. If you are of a lighter body weight or exhibit insufficient fat to extract and purify, you might not be a candidate for this surgery. Also, it is also necessary to have good skin laxity. If your skin is loose, sagging, or wrinkled, you may require a butt lift with surgery. If you maintain a healthy weight, have unwanted fat to extract, and prefer not to use a foreign object such as an implant, this enhancement surgery may be an ideal choice for you.
Reviews
"Bbl redo lipo - Amazing work I love my new body thank you"
- Anonymous /
Vitals /
Apr 17, 2019
"The Right Choice - After considering an elective orchiectomy for several years, I started serious research on where to have it performed. I had my criteria as we all do, and the CCRS under Dr. Fara Movagahrnia seemed to meet them, so I gave them a call. The office manager, Judy, picked up and we had a friendly discussion of all my concerns. She understood my situation so I was not embarrassed asking about certain details. Judy provided a clear picture of the process, and after thinking it over, I called and scheduled the surgery. After complying with the pre-surgery requirements, I met with Dr. Fara the day before and we discussed my motivation and general health. Up to now all contact with the CCRS was very congenial and informative and I was ready for the procedure. Early the next day I arrived at the nearby out-patient surgery center, met Dr. Fara, got prepped and moved to surgery. I woke up a short time later, rested then dressed. Dr.Fara came to make sure all was OK...which it was, and offered to drive me back to my motel, which he did. All the while his friendly demeanor kept me very relaxed. The next day I was able to drive to his office for a final checkup and was given a warm greeting by the doctor and staff. I was told to call with any follow up questions of which I had a few that were quickly answered. Overall, my orchiectomy experience with Dr. Fara at the CCRS was efficient, friendly, and successful. I still contact the center from time to time and if passing through Atlanta will stop by to say hello. Why go anywhere else for your orchiectomy?"
- T. /
RealSelf /
Aug 12, 2020
"Absolutely in LOVE - Absolutely LOVE my new boobs. I had multiple consultations scheduled, but after meeting the Dr. and his staff, I knew he was the doctor for me. The office is very welcoming, and he is very knowledgeable at what he's doing. Booked my surgery the same day as my consultation and cancelled the others."
- P. /
RealSelf /
Aug 05, 2020
"Vagina Rejuvenatiom - I've been searching for a plastic to perform my vagina rejuvenation surgery. Realself website and customer service representative were helpful. Dr Fara Movagharnia explains the procedures for my vagina rejuvenation. So far everything is going great! I can't wait to follow up in 2 weeks. I can't sit up and drive for 2 weeks because I will tear stitches. I will keep everyone updated with my healing process. Dr Fara Movagharnia is the best! Dr Movagharnia calls and check up on me to see how I'm feeling! And I can't wait to surprise my husband! He don't know I had a vagina rejuvenation surgery!"
- C. /
RealSelf /
Mar 15, 2020
"Consultation - pleased with my experience so far - Hey everyone I just to start my thread with how pleased I am with my experience so far. My consult with Dr. Movagharnia was wonderful. I truly believe I was in the right hands. He was my 4th consult and I can say nobody I seen before could even come close to the experience I had with him. He gave me realistic goals and he was confident he could achieve the results I was looking for."
- K. /
RealSelf /
Mar 03, 2020
Previous
Next
In most cases, anesthesia is used for a Brazilian butt lift surgery. It is an outpatient treatment and usually takes approximately 2 – 3 hours. This is dependent upon the amount of fat that is being extracted and transplanted. A form of liposuction will be used first to remove fat from targeted areas of the body, including the stomach, hips, and thighs. This process of fat extraction is performed precisely and safely so the extracted fat is not subjected to open air before it is intricately purified in a sterile centrifuge device. After this process, viable fat tissue is harvested and placed into syringes. Next is the injection transfer, with the extracted fat tissue injected in layers followed by delicate massage to make sure the surface is smooth. This phase is repeated numerous times until the desired size and shape has been attained.
After a Brazilian butt lift, you will be monitored and sent home to rest. Remember there are separate sections of the body that need recovery time — both the areas where the fat was extracted and the augmented area. In both places, there will be some overall discomfort and swelling. It is important to not place additional weight on the rear end for approximately two weeks after surgery. After the swelling has subsided, the actual results are noticeable, but in the majority of cases, results are seen in around 4 – 6 weeks. Your rear end will appear round and shapely. In addition, the areas that had lipo may make the result even more beautiful if performed on the lower back or flanks.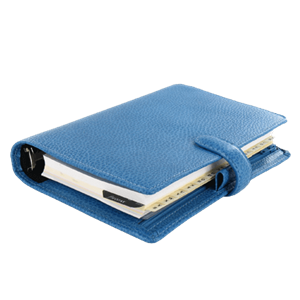 Plan Your Procedure
Average Cost

$8,000

-

$10,000

Recovery Time

3 - 4 Weeks

Average Procedure Time

3 - 4 Hours

Post-op Follow-up

3 Days, 2 Weeks, 2 Months
Contact Us
This procedure has become so popular due to the fact it allows individuals the chance to have the full and round buttocks they have desired. If you hope to get an enhanced roundness to your buttocks and are seeking a natural method, we welcome you to call the Center for Cosmetic & Reconstructive Surgery in Atlanta, GA to schedule your consultation with Dr. Movagharnia.
Related Procedures