In some cases, the size you want your buttocks to be isn't attainable regardless of the number of squats you do. A gluteoplasty can help you gain a more symmetrical and sultry body shape. Butt augmentation (gluteoplasty) is a plastic surgery that uses silicone implants to change the look of your backside by increasing the curves. Men and women of this generation want the sexy appearance of a more voluminous backside, which is the reason the Center for Cosmetic & Reconstructive Surgery in Atlanta, GA is ecstatic to provide butt augmentation surgery using silicone implants. If you dream of a more curvaceous body profile, our experienced plastic surgeon, Dr. Fara Movagharnia, can design a personalized treatment plan that will answer your questions. Call our team to find out more about gluteoplasty.
Reviews
"Bbl redo lipo - Amazing work I love my new body thank you"
- Anonymous /
Vitals /
Apr 17, 2019
"From my very first consultation, I knew that I was in the best hands - I just wanted to take this time out to express how overwhelmingly happy I am with my Tummy Tuck results. The process of finding Dr. Movagharnia Fara who is a BOARD CERTIFIED PLASTIC SURGEON with over 20 plus years of experience was very easy. I was referred to him by my best friend who has had a few procedures with Dr. Fara, and her resluts and overall experience were AMAZING! From my very first consultation, I knew that I was in the best hands. I expressed to Dr. Fara how unhappy I had been for years with the excess skin and fat on my stomach. He assessed my concerns and assured me that he would be able to give me a flatter tummy. He was very thorough with the details of the surgery and was able to answer every question and concerned that I had with very honest responses. I knew immediately after my consultation that this was the Dr. I wanted to move forward with. He gave me very precise instructions to prepare for my Tummytuck and 2 months later on November 21, 2022, my life changed forever. I am now 4 weeks post-op and I am so HAPPY with my results. I feel very blessed that I chose Dr. Fara and I look forward to the positive progression that I will have through out my healing process. Thank You Dr, FARA!!!! You are the ABSOLUTE BEST PLASTIC SURGEON EVER.......God Bless you, and your AMAZING STAFF, Mrs. JUDY and Mrs. FARA.Sincerely,Lynese Doukoure"
- A. /
RealSelf /
Dec 23, 2022
"Tummy tuck - The before and after care was excellent hands down - Dr Movagharnia : Is the best surgeon I have ever Had. I drove from Brunswick GA to Atlanta for my procedure and it was worth every mile! The before and after care was excellent hands down ! I needed him one evening and he texted me back at 2:00 am in the morning.! Because I was so far he had me to make videos and send them to him.I am so happy with my results.!!"
- I. /
RealSelf /
Oct 26, 2022
"Love the results already, and we're barely one month post op - Recently got a breast augmentation and lipo with Dr. Fara and I must say he's great! I love the results already, and we're barely one month post op. Him and his staff are very friendly and helpful. He was in constant touch and followed up the day of and after the surgery. Definitely recommend!"
- C. /
RealSelf /
Jun 28, 2022
"Made me feel comfortable & boost in confidence from tummy tuck - He was a attentive and very caring for me. He made me feel comfortable and listened to my concerns. Him and his staff checked on periodically throughout recovery. He is a great plastic surgeonThanks for the boost in confidence ."
- F. /
RealSelf /
Jun 04, 2022
Previous
Next
Butt Implants Ideal Candidates
Women and men all around Atlanta, GA regularly consult with Dr. Movagharnia to gain more information about gluteoplasty. The best candidates typically:
Are in good overall health
Have great elasticity in their skin
Wish for a more curvaceous or larger buttocks
Have decreased fullness because of major weight loss or increased age
Are not candidates for fat transfer procedures
Butt Implants Surgical Technique
We currently offer a selection of various implant sizes and shapes to meet your expectations. Our patients typically prefer solid, silicone elastomer implants as they provide an organic appearance. These facts will be discussed with you at your consultation where Dr. Movagharnia will help you choose the implants that best fit your individual shape. To begin your surgery, small incisions will be carefully created in the naturally present fold of the backside, and your selected implants will be securely inserted. Next, the incision sites will be sewn and bandaged. Gluteoplasty is usually an outpatient procedure and performed under general anesthesia and therefore does not require an overnight observation.
What to Expect with Butt Implants
Following butt augmentation surgery, it is not uncommon to feel discomfort and experience swelling and bruising for up to seven days. Drains will likely be placed and will need to remain in place for an entire week to allow fluid and blood to be properly expelled for maximum healing. In most cases, normal activities can be resumed after a few weeks, but you should refrain from strenuous exercise for at least six weeks. Dr. Movagharnia is experienced in the placement of implants for a curvier buttocks, so patients are often excited to find that scars are hardly noticeable. Because the incisions are made discreetly in the natural folds of the gluteus, you will feel even sexier and confident in your shorts and bathing suits knowing that your scars are not noticeable to the naked eye. To maintain optimal results, you should continue practicing a healthy diet and exercise regimen.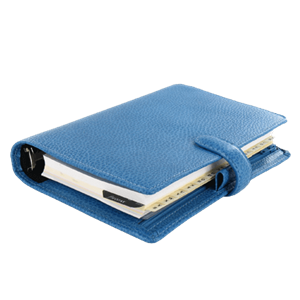 Plan Your Procedure
Average Cost

From

$10,200

Recovery Time

4 - 6 Weeks

Average Procedure Time

3 Hours

Post-op Follow-up

3 Days, 2 Weeks, 2 Months
Contact Us
Better Butt with Implants
If your hardworking efforts to obtain a larger butt have been in vain, consider butt augmentation with implants. Plastic surgeon Dr. Movagharnia can help you choose an implant that meets your aesthetic goals. Call the Center for Cosmetic & Reconstructive Surgery to set up an appointment with Dr. Movagharnia at your earliest convenience.
Related Procedures