About Abdominoplasty Surgery
For adult individuals, sagging skin and unwanted fat surrounding the abdominal region can be a source of frustration despite efforts to reduce it. Significant weight loss, childbirth, and aging are the main reasons an individual may not succeed at trying to reclaim a slim and tight tummy. An abdominoplasty is a body contouring procedure that reshapes the abdominal region, producing youthful-looking outcomes for patients. Atlanta, GA plastic surgeon Dr. Fara Movagharnia performs tummy tuck surgery that is tailored based on the amount of excess skin and fat present. This cosmetic treatment at the Center for Cosmetic & Reconstructive Surgery allows individuals the opportunity to have a slimmer, tighter tummy and restored confidence.
Tummy tuck surgery can be successful for both women as well as men. If you are frustrated with sagging skin in addition to unwanted fat in the lower abdomen, this cosmetic surgery can help reclaim a slimming and more toned silhouette. Dr. Movagharnia suggests you be at a stable weight before undergoing this treatment. Tummy tuck surgery is not a procedure to help you lose weight — it reduces loose skin. A form of liposuction is usually incorporated during the procedure to eliminate fat. If your lower stomach has good skin tautness, but you still are not satisfied with the appearance of your midsection even though you have worked to lose weight, we may recommend liposuction. Women interested in abdominoplasty should be past childbearing to ensure the results are not affected.
Tummy Tuck Reviews
"Exceeded my Tummy Tuck Expectations Totally! - I am totally satisfied with my results from Dr. Fara!! I had TT, MR, 2hernia repair and lipo to sides. He was my 1st consultation of 4 consults. I knew he was the right surgeon for me. Never once did he inquire about my weight. He looked at me and told me what he could do and never did i imagine my results would be this awesome. I am 28 days po and everything has gone so smoothly. At my 1st consult i weighed 227lbs in May 2019. I was 215lbs at the time of surgery on Oct 9 2019. Im down to 207 post op. Im at a loss for words. My stomach looks better now than it did prior to my pregnancies. Im 47 with 2 kids ages 22 and 27. I recommend Dr. Fara Movagharnia 100%!"
- C. /
RealSelf /
Nov 05, 2019
"AN AMAZING EXPERIENCE WITH AMAZING RESULTS - This has been the BEST experience I've have with plastic surgery. Previously I've had a tummy tuck and liposuction of several areas. I ddi not get the results before that I have received with Dr. Fara. I had liposuction of my entire stomach, sides and back on 04/09/18 and I must say the results are REMARKABLE!!! Dr. Fara is very aggressive with liposuction and I look amazing! It has only been 2 weeks and I can see the difference. My 3 rolls in my back are gone, my dog ears are gone and my stomach is completely flat. Dr. Fara and his staff took such good care of me, from the office, to the hospital, to post op! They have been nothing but caring and professional. Dr. Fara called and spoke with me the evening after surgery to see how I was feeling and if I had any questions or concerns. I LOVE his work and how caring he is of his patients. I did a lot of research before selecting a doctor and I'm so glad I chose Dr. Fara Movagharnia. If your in need of liposuction, he is the DOCTOR!!!"
- L. /
RealSelf /
Sep 25, 2018
"Made me feel comfortable & boost in confidence from tummy tuck - He was a attentive and very caring for me. He made me feel comfortable and listened to my concerns. Him and his staff checked on periodically throughout recovery. He is a great plastic surgeonThanks for the boost in confidence ."
- F. /
RealSelf /
Jun 04, 2022
"Tummy tuck - The before and after care was excellent hands down - Dr Movagharnia : Is the best surgeon I have ever Had. I drove from Brunswick GA to Atlanta for my procedure and it was worth every mile! The before and after care was excellent hands down ! I needed him one evening and he texted me back at 2:00 am in the morning.! Because I was so far he had me to make videos and send them to him.I am so happy with my results.!!"
- I. /
RealSelf /
Oct 26, 2022
"From my very first consultation, I knew that I was in the best hands - I just wanted to take this time out to express how overwhelmingly happy I am with my Tummy Tuck results. The process of finding Dr. Movagharnia Fara who is a BOARD CERTIFIED PLASTIC SURGEON with over 20 plus years of experience was very easy. I was referred to him by my best friend who has had a few procedures with Dr. Fara, and her resluts and overall experience were AMAZING! From my very first consultation, I knew that I was in the best hands. I expressed to Dr. Fara how unhappy I had been for years with the excess skin and fat on my stomach. He assessed my concerns and assured me that he would be able to give me a flatter tummy. He was very thorough with the details of the surgery and was able to answer every question and concerned that I had with very honest responses. I knew immediately after my consultation that this was the Dr. I wanted to move forward with. He gave me very precise instructions to prepare for my Tummytuck and 2 months later on November 21, 2022, my life changed forever. I am now 4 weeks post-op and I am so HAPPY with my results. I feel very blessed that I chose Dr. Fara and I look forward to the positive progression that I will have through out my healing process. Thank You Dr, FARA!!!! You are the ABSOLUTE BEST PLASTIC SURGEON EVER.......God Bless you, and your AMAZING STAFF, Mrs. JUDY and Mrs. FARA.Sincerely,Lynese Doukoure"
- A. /
RealSelf /
Dec 23, 2022
Previous
Next
Body contouring of the abdomen is performed with general anesthesia. There are various techniques to consider when this surgery is performed by Dr. Movagharnia, which is unique to the individual's specific goals. To start, the incision size is chosen based on the quantity of skin that should be excised. Some individuals with extensive lax skin might benefit best from an extended tummy tuck. A full or extended tummy tuck makes the incision from hipbone to hipbone just on top of the pubic line. Some individuals with minimal skin looseness but still feel upset by their appearance may be better candidates for a mini tummy tuck. These individuals still benefit from skin tightening but will simply have a less expansive scar. Regardless of the type, all abdominoplasty procedures at the Center for Cosmetic & Reconstructive Surgery involve the excision of sagging skin and liposuction.
Following this procedure, you will be carefully examined and sent home wearing a compression device to reduce swelling. Walking upright will be a bit painful in the first few hours, so you should take it easy for a few days. Moving about becomes less painful once the tightness subsides and the incision heals. You can resume everyday functions in about two weeks. Workouts can begin around six weeks or earlier if you are given permission by Dr. Movagharnia. The abdominal area will feel tight and uncomfortable, but once healed you will look and feel normal again.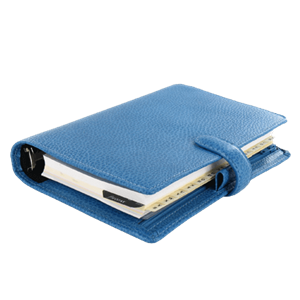 Plan Your Procedure
Average Cost

$10,000

-

$15,000

Recovery Time

3 Weeks

Average Procedure Time

4 - 6 Hours

Post-op Follow-up

4 Days, 10 Days, 3 Months
Contact Us
A variety of things can result in a sagging abdominal area, leaving behind loose folds of skin. We understand it can be a troubling problem to have — abdominoplasty is usually the primary way to overcome this. If you are embarrassed by the hanging skin in your abdominal region, no matter how minimal or severe, abdominoplasty by Dr. Movagharnia in Atlanta, GA may allow you to get the body you desire. We invite you to call the Center for Cosmetic & Reconstructive Surgery for more information.
Related Procedures