about facial feminization
Facial feminization surgery (FFS) performed at the Center for Cosmetic & Reconstructive Surgery in Atlanta, GA can be an important step in completing the male to female transition. A procedure like this under the skilled hands of our board-certified plastic surgeon, Dr. Fara Movagharnia, can help soften out sharp facial features, smooth out the contours of the face, and help present an overall more feminine, delicate appearance for a natural result. Some of the procedures incorporated in facial feminization at our practice include:
Adam's Apple Reduction (Tracheal Shave)
Brow Lift
Cheek Augmentation
Lip Lift and Reshaping
Rhinoplasty
Reviews
"Bbl redo lipo - Amazing work I love my new body thank you"
- Anonymous /
Vitals /
Apr 17, 2019
"From my very first consultation, I knew that I was in the best hands - I just wanted to take this time out to express how overwhelmingly happy I am with my Tummy Tuck results. The process of finding Dr. Movagharnia Fara who is a BOARD CERTIFIED PLASTIC SURGEON with over 20 plus years of experience was very easy. I was referred to him by my best friend who has had a few procedures with Dr. Fara, and her resluts and overall experience were AMAZING! From my very first consultation, I knew that I was in the best hands. I expressed to Dr. Fara how unhappy I had been for years with the excess skin and fat on my stomach. He assessed my concerns and assured me that he would be able to give me a flatter tummy. He was very thorough with the details of the surgery and was able to answer every question and concerned that I had with very honest responses. I knew immediately after my consultation that this was the Dr. I wanted to move forward with. He gave me very precise instructions to prepare for my Tummytuck and 2 months later on November 21, 2022, my life changed forever. I am now 4 weeks post-op and I am so HAPPY with my results. I feel very blessed that I chose Dr. Fara and I look forward to the positive progression that I will have through out my healing process. Thank You Dr, FARA!!!! You are the ABSOLUTE BEST PLASTIC SURGEON EVER.......God Bless you, and your AMAZING STAFF, Mrs. JUDY and Mrs. FARA.Sincerely,Lynese Doukoure"
- A. /
RealSelf /
Dec 23, 2022
"Tummy tuck - The before and after care was excellent hands down - Dr Movagharnia : Is the best surgeon I have ever Had. I drove from Brunswick GA to Atlanta for my procedure and it was worth every mile! The before and after care was excellent hands down ! I needed him one evening and he texted me back at 2:00 am in the morning.! Because I was so far he had me to make videos and send them to him.I am so happy with my results.!!"
- I. /
RealSelf /
Oct 26, 2022
"Love the results already, and we're barely one month post op - Recently got a breast augmentation and lipo with Dr. Fara and I must say he's great! I love the results already, and we're barely one month post op. Him and his staff are very friendly and helpful. He was in constant touch and followed up the day of and after the surgery. Definitely recommend!"
- C. /
RealSelf /
Jun 28, 2022
"Made me feel comfortable & boost in confidence from tummy tuck - He was a attentive and very caring for me. He made me feel comfortable and listened to my concerns. Him and his staff checked on periodically throughout recovery. He is a great plastic surgeonThanks for the boost in confidence ."
- F. /
RealSelf /
Jun 04, 2022
Previous
Next
Adam's apple reduction: also known as a tracheal shave, our plastic surgeon carefully removes thyroid cartilage from the neck to reduce or eliminate the Adam's apple
Cheek augmentation: the mid-face can be made fuller with implants or a fat transfer that increases the projection of the cheeks. A cheek reduction can improve cheeks that are too wide or strong.
Lip lift and reshaping: to adjust the size and proportion of the upper and lower lips to appear more feminine, the upper lip is reduced and moved higher while the fullness of the lower lip is increased with an implant or fat transfer
Rhinoplasty: to make a more feminine nose, the length, width, and projection are reduced to best fit the proportions of the patient's face
Facial feminization surgery can be performed under general or local anesthesia, depending on the procedures that are included in the patient's plan. Our plastic surgeon will perform the chosen procedures at a fully accredited surgical facility using minimal incisions in less visible locations to improve the final result.
You will be able to go home after your surgery. Before you go home, Dr. Movagharnia will schedule a follow-up appointment and go over care and recovery instructions, including when you can return to work and exercise. To improve healing after facial surgery, you should hold ice packs to your face for a few minutes several times each day. You are encouraged to keep your head elevated as much as possible.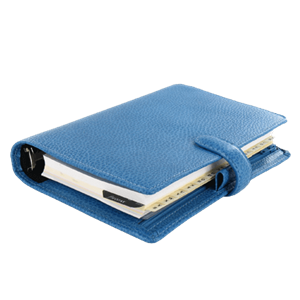 Smoother, Softer Features
Achieving softer, smoother facial features can often times be one of the most important steps in achieving a more overall feminine appearance. Male facial features tend to be sharper and more defined, contributing to a more masculine look. However, through facial feminization surgery at our Atlanta, GA office, we can help present you with the feminine look you're striving for. Call our office today to set up a consultation with Dr. Movagharnia so he can create your custom treatment plan.
Related Procedures