about facial feminization
Facial feminization surgery (FFS) performed at the Center for Cosmetic & Reconstructive Surgery in Atlanta, GA can be an important step in completing the male to female transition. A procedure like this under the skilled hands of our board-certified plastic surgeon, Dr. Fara Movagharnia, can help soften out sharp facial features, smooth out the contours of the face, and help present an overall more feminine, delicate appearance for a natural result. Some of the procedures incorporated in facial feminization at our practice include:
Adam's Apple Reduction (Tracheal Shave)
Brow Lift
Cheek Augmentation
Chin Recontouring
Forehead Recontouring (Hairline Correction)
Jaw Contouring
Lip Lift and Reshaping
Rhinoplasty
Reviews
"Bbl redo lipo - Amazing work I love my new body thank you"
- Anonymous /
Vitals /
Apr 17, 2019
"Hands down the best doctor for plastic surgery. Office staff is amazing. Doctor is wonderful very insightful. Doctor bedside manner was 10/10. Surgery was a breeze for me, I was up walking same day. Doctor checked in three times daily communicating with my family. Any question I asked he responded in less than 5 minutes. I am In Love with my results, I had a breast lift and reduction. Pain was not bad for me at all, barely took pain meds. I am I love with this practice and staff. Please go see Doc for any plastic surgery needs in Atlanta area. Thank u again to you and your wonderful staff."
- A.H. /
Google /
Aug 03, 2021
"The Right Choice - After considering an elective orchiectomy for several years, I started serious research on where to have it performed. I had my criteria as we all do, and the CCRS under Dr. Fara Movagahrnia seemed to meet them, so I gave them a call. The office manager, Judy, picked up and we had a friendly discussion of all my concerns. She understood my situation so I was not embarrassed asking about certain details. Judy provided a clear picture of the process, and after thinking it over, I called and scheduled the surgery. After complying with the pre-surgery requirements, I met with Dr. Fara the day before and we discussed my motivation and general health. Up to now all contact with the CCRS was very congenial and informative and I was ready for the procedure. Early the next day I arrived at the nearby out-patient surgery center, met Dr. Fara, got prepped and moved to surgery. I woke up a short time later, rested then dressed. Dr.Fara came to make sure all was OK...which it was, and offered to drive me back to my motel, which he did. All the while his friendly demeanor kept me very relaxed. The next day I was able to drive to his office for a final checkup and was given a warm greeting by the doctor and staff. I was told to call with any follow up questions of which I had a few that were quickly answered. Overall, my orchiectomy experience with Dr. Fara at the CCRS was efficient, friendly, and successful. I still contact the center from time to time and if passing through Atlanta will stop by to say hello. Why go anywhere else for your orchiectomy?"
- T. /
RealSelf /
Aug 12, 2020
"Absolutely in LOVE - Absolutely LOVE my new boobs. I had multiple consultations scheduled, but after meeting the Dr. and his staff, I knew he was the doctor for me. The office is very welcoming, and he is very knowledgeable at what he's doing. Booked my surgery the same day as my consultation and cancelled the others."
- P. /
RealSelf /
Aug 05, 2020
"Vagina Rejuvenatiom - I've been searching for a plastic to perform my vagina rejuvenation surgery. Realself website and customer service representative were helpful. Dr Fara Movagharnia explains the procedures for my vagina rejuvenation. So far everything is going great! I can't wait to follow up in 2 weeks. I can't sit up and drive for 2 weeks because I will tear stitches. I will keep everyone updated with my healing process. Dr Fara Movagharnia is the best! Dr Movagharnia calls and check up on me to see how I'm feeling! And I can't wait to surprise my husband! He don't know I had a vagina rejuvenation surgery!"
- C. /
RealSelf /
Mar 15, 2020
Previous
Next
Adam's apple reduction: also known as a tracheal shave, our plastic surgeon carefully removes thyroid cartilage from the neck to reduce or eliminate the Adam's apple
Brow lift: a browplasty raises and/or reshapes the eyebrows so they are higher on the face and have a clear arched shape
Cheek augmentation: the mid-face can be made fuller with implants or a fat transfer that increases the projection of the cheeks. A cheek reduction can improve cheeks that are too wide or strong.
Chin recontouring: a genioplasty or mentoplasty reduces the width and height of the chin while rounding the shape
Forehead recontouring/reduction: a feminine hairline tends to be lower, so a forehead reduction (also called a hairline lowering, scalp advancement, hairline correction, or forehead recontouring) moves the hairline to create a shorter forehead
Jaw contouring: for a more feminine jawline, the jawbone is shaved to make the jaw narrower, shorter, and rounder
Lip lift and reshaping: to adjust the size and proportion of the upper and lower lips to appear more feminine, the upper lip is reduced and moved higher while the fullness of the lower lip is increased with an implant or fat transfer
Rhinoplasty: to make a more feminine nose, the length, width, and projection are reduced to best fit the proportions of the patient's face
Facial feminization surgery can be performed under general or local anesthesia, depending on the procedures that are included in the patient's plan. Our plastic surgeon will perform the chosen procedures at a fully accredited surgical facility using minimal incisions in less visible locations to improve the final result.
You may be able to go home after your surgery or you may be kept for observation for 1 – 2 nights. Before you go home, Dr. Movagharnia will schedule a follow-up appointment and go over care and recovery instructions, including when you can return to work and exercise. To improve healing after facial surgery, you should hold ice packs to your face for a few minutes several times each day. You are encouraged to keep your head elevated as much as possible.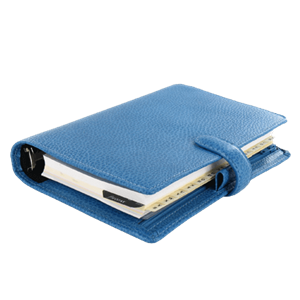 Smoother, Softer Features
Achieving softer, smoother facial features can often times be one of the most important steps in achieving a more overall feminine appearance. Male facial features tend to be sharper and more defined, contributing to a more masculine look. However, through facial feminization surgery at our Atlanta, GA office, we can help present you with the feminine look you're striving for. Call our office today to set up a consultation with Dr. Movagharnia so he can create your custom treatment plan.
Related Procedures